NEWS
PHOTOS
CONTACT
HOME
8.21.07 From Dead... To Red

Ok, I am a self-admitted yellow-thumb. Not quite mastered plants yet. But I am extremely proud.. and appreciative to those who helped me harness the powers of Miracle-Gro.. because a once yellow, fading and droopy tomato plant is now poised to deliver me my first batch of bruschetta straight from my backyard. Amazing!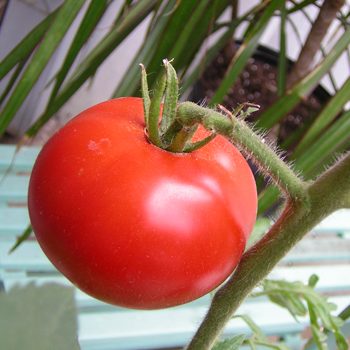 And now for miracle number two. What was once a creepy, twisted mangle of branches, is now a blooming azalea! My mother eyed the plant in its sadder days last month, convinced me to trim it back completely and get it on a strict diet of water and Miracle-Gro.

I left Mr. Azalea for a couple days and upon my return, I made this jaw dropping discovery:


Unfortunately, garden time seems to be winding down as the Boston temperatures dip into the 60s, one day after another. I've bought my first fall mum, which I think I aggresively watered, but hopefully it will hang around until Halloween.


---

8.7.07 Folk in Newport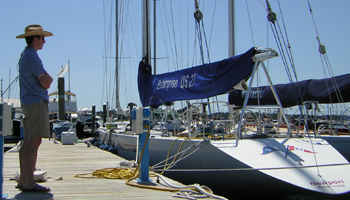 Much in need for some quaility time together, music and a day outdoors, Thompson and I headed to the Folk Festival which was also my first trip to Newport, Rhode Island. What we ended up having was an amazing day, full of more than the previously stated requirements.

We got an up close look at several America's Cup sailboats and spent plenty of time inspecting them (see above photo). We also had a more than pleasant trip across the harbor on a water taxi, which gives average tourists like us a tour of some of the most impressive bosts we've ever seen, like ones that comes with helicopters.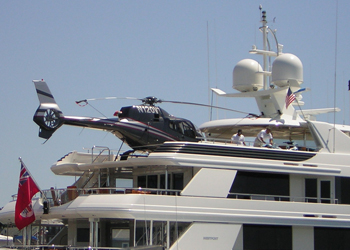 As for the sole purpose of trip - music - we arrived on Fort Adams ready for Emmylou Harris, Amos Lee and Alison Krauss, but the best performance was a surprise - Ralph Stanley and his band. Several family members shared the stage wth the bluegrass legend, including his son (in sunglasses) and 15 year old grandson (far right) who can play a mean mandolin! For a senior citizen, Stanley still sounds amazing. His solo performance of "O Death" sent chills up my spine.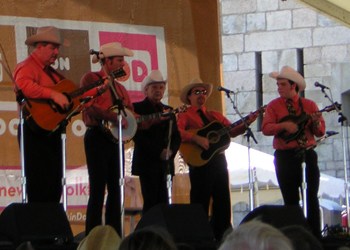 We eventually did move on to Ben & Jerry's waffle cones, naps on the lawn and more great music. Two thumbs up to the Folk Festival.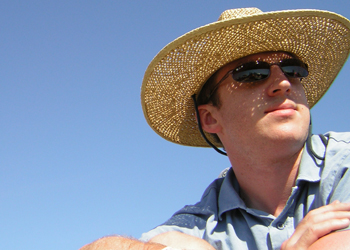 ---

7.31.07 Good Reads

For everyone still getting over the end of Harry Potter or desperately searching for another book to distract you from the end of Harry Potter, I've got a couple of suggestions.

I am notorious for getting 1/3 into a book, placing it on the bedside, where it will stay for an immeasurable amount of time. It's not until three or four more books pile up, all with bookmarks resting in their midsections, that I finally resolve to finish one. So, when a novel comes along that I get through in less than a week, I like to tell others about it. I finally finished "Marie Antoinette: The Journey" by Antonia Fraser, which is the book that convinced Sofia Coppola to make a film about Antoinette. It is an excellent read, but my first biography, so it took me some time to get through.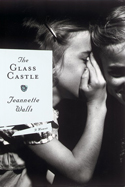 It was Jeannette Walls' "Glass Castle" that I picked up next, and couldn't put down for 48 hours. That's when I finished it. It is an absolutely incredible memoir of a girl's fly-by-the-seat-of-your-pants childhood with her artistic, disinterested mother and alcoholic father, who are both addicted to adventure. I won't say much more except that dozens of homes and growing older, finally force Walls and her three siblings to reconsider the world they live in. A great book!


---

7.30.07 The Garden

This is my first official post to my website. Having missed the MySpace, Facebook era by a few years, it's not something I am accustomed to, but wanted to add an area of my website where I could feature small little blurbs of info.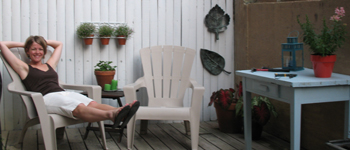 So, my first post is about my first real garden. This garden has no dirt, unless it is in a pot, no flower beds, no weeds, no worms. It's all contained with about 12 square feet of porch space in the middle of downtown Boston, but it's mine. I come from a long line of gardeners and natural green thumbs including my mother. Thanks to her, my garden is still alive.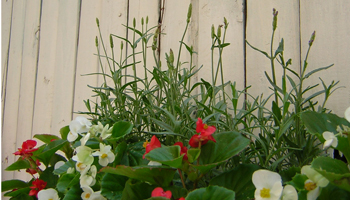 I've tried potted plants before, unfortunately many of their lives were cut short by overwatering or overheating. But for the moment, I have a garden filled with happy "guys" as I like to call them. The begonias, impatients, geranium, snapdragons, lavender, even the tomatoes are all basking in the sun, blooming and standing tall.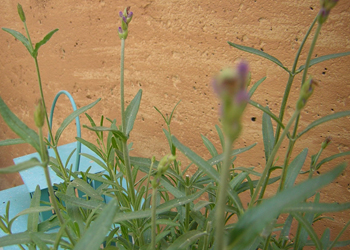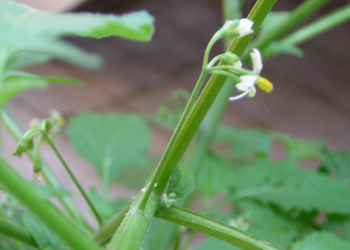 Many of my friends are just now beginning to garden for the first time and I find you really learn as you go. You figure out characteristics of your plants that end up being your communication with them. Certain ways a plant or flower looks can mean "prune me," "water me," "take me out of the sun," and on. Ok, maybe I am going a bit far, but I don't have a dog and for now this is my indulgence. That is, until the Boston winter blows in.